New doctors to be inducted to OMSB
26-08-2018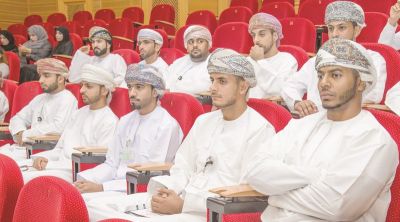 Oman Observer
MUSCAT: The induction programme for new doctors who joined the Oman Medical Council for the new academic year (2018-2019) was held under the patronage of Dr Hilal bin Ali al Sabti, Executive President, Oman Medical Specialty Board, at the Sultan Qaboos University. The programme concludes on August 30.
The induction programme will include a welcome speech by Hilal bin Ali al Sabti, followed by a briefing by the Council. The induction programme will include lectures on evaluation and its tools and the standards followed, as well as profile of the centre of medical simulation and its contents. The programme will also include advanced training techniques and its importance in raising the doctors' performance.
The Omani Council of Medical Specialties, and the definition of new doctors and scholarship opportunities abroad. The doctors will also present on the first day 'a lecture on how to deal in the medical field' while during the second day there will be training on the use of the electronic library and the definition of the most important sources and information bases linked out. New resident physicians will also learn about the electronic management system.
The beneficiary can use App on smartphones and tablets. In addition, the induction programme will also include workshops on communication skills, infection prevention workshop and control methods. The new doctors will also receive the programme plan, training curricula and information about the training programme. — ONA