SQU makes notable progress in world university rankings
14-06-2020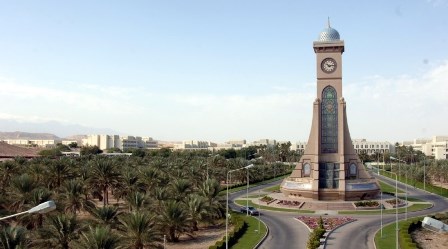 Oman Observer
Muscat: Sultan Qaboos University (SQU) has secured a new achievement in the QS World University rankings. SQU has secured the 375th place at the world level for 2021 out of 1,047 universities registered within this ranking, worldwide. SQU has also secured 8th place at the Arab level in the same rankings.
The achievement by SQU is in line with the objectives of Oman Vision 2040 which aims to have one Omani university among the best 300 universities at the world level by 2030 and four Omani universities by 2040.
The progress of SQU in the said international rating was a result of the hard work exerted to maintain quality performance indicators and the focus on academic reputation through encouragement of researchers at SQU to participate in the scientific research platforms in order to publish their research work.