CAS students create paint to convert solar energy into electricity
16-09-2018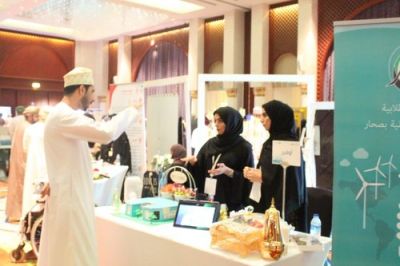 Muscat Daily
MUSCAT - Nine students from the College of Applied Sciences (CAS) in Sohar have succeeded in creating a paint that can convert solar energy into electricity. The new innovative technology will double up as solar panels and create clean energy to power various devices.
Speaking to Muscat Daily Heba Khalaf Hafiz al Dhali, executive director of Ofeer, said the paint is black in its current format."The paint attracts light photons falling on it. With the addition of chemicals, the solar energy is stored in a battery which can be used to power devices," said Heba.
The paint in its current stage of development
The paint has high absorption efficiency but costs much less. "We aim to provide this paint in several different colours in the future. In the final stage, we will create a colourless paint," said an excited Heba.The team is already receiving requests from companies to manufacture the paint in large volumes.
"This is the biggest challenge because we do not have a laboratory or a factory to manufacture these paints in large quantities," she said.Heba explained that they are looking for global partnerships. "We thank Injaz Oman for providing us the required support. We plan to organise exhibitions to present our idea to people and private companies. After graduation we will establish our own company," said Heba.