Innovation centre to link Oman University with Silicon Valley
30-10-2018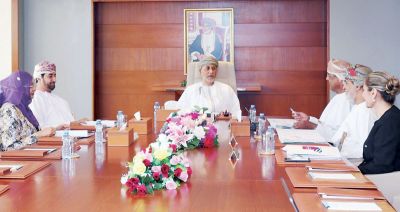 Oman Observer
Muscat: The higher committee of the University City project (Oman University and the Science and Technology City) held its second meeting at the project office in Muscat on Monday. The meeting was chaired by HH Sayyid Shihab bin Tareq al Said, Adviser to His Majesty the Sultan, Chairman of the Higher Committee.
The meeting reviewed the progress of the project. The committee reviewed a report of the University of Berkeley and the strategic partnership with them. The committee discussed the proposal for the establishment of a high-level integrated innovation centre with the support of the University of Berkeley to attract start-ups in the Sultanate and provide its staff with knowledge and training.
The centre, once established, includes Imtiaz centre that functions as a business accelerator for energy projects. It focuses on capacity building by organising short courses for CEOs and middle level managers.
The centre will be a window of Berkeley University in the Sultanate and the region, and a link between the University City and Silicon Valley. The committee also discussed the means to fund the project and the cooperation with the Oman Investment Fund. The committee also reviewed the masterplan of the University City Project. — ONA