CEPS at SQU Gets EQUIS Accreditation
13-12-2018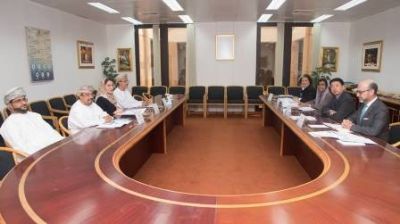 Oman News Agency
Muscat, The European Foundation for Management Development (EFMD), headquartered in Brussels, Belgium, has granted the College of Economics and Political Science (CEPS) at Sultan Qaboos University (SQU), EQUIS Accreditation for three years.
EQUIS Accreditation is regarded as Gold Standard in Business Education. The College of Economics and Political Science is the first and only public college in the entire Middle East to achieve this prestigious accreditation.
EQUIS is the leading international system of quality assessment, improvement and accreditation of higher education institutions in management and business administration. EQUIS has established its prestige and recognition worldwide and has accredited the top 1% – 174 institutions in 41 countries, since its launch in 1997. CEPS at SQU decided to go for EQUIS accreditation and got the membership in 2015.
The eligibility for accreditation was granted in 2016.
The college decided to undergo EQUIS accreditation to ensure a rigorous quality control, benchmarking the college against international standards in terms of governance, programs, students, faculty, research, and internationalization.
Dr. Rafi Ashrafi, CEPS EQUIS Accreditation Team Leader said that accreditation by a reputed international agency like EQUIS ensures responsibility and sustainability, as well as corporate engagement of the institution. EQUIS covers all academic programs offered by a college.
EQUIS looks for a balance between high academic quality and the professional relevance provided by interaction with the corporate world. A strong interface with the world of business is, therefore, as much a requirement as strong research potential. EQUIS attaches particular importance to the creation of an effective learning environment that favors the development of students' managerial and entrepreneurial skills and fosters their personal development and sense of global responsibility.
Dr. Rafi noted that EQUIS accreditation has had a positive influence on the quality assessment and improvement of business schools. Commenting on EQUIS accreditation of CEPS, Dr. Rafi Asharafi said, "This is a remarkable achievement and mark a new milestone in the college history. It is a testament to the rigor and high quality of our academic programs".