Focus on quality system for training management
25-12-2018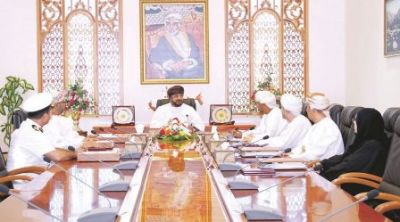 Oman Observer
MUSCAT: The Board of Directors of the Institute of Public Administration (IPA) held its fourth meeting for 2018 under the chairmanship of Shaikh Khalid bin Omar al Marhoon, Minister of Civil Service, IPA Board Chairman.
The board reviewed the project for building the quality system for training management at various units of the administrative apparatus of the state, as well as IPA's plan to develop investment activity for the period from 2018 to 2020. It also reviewed IPA's performance indicators and the trends of the training and consultancy plan for 2019.
The meeting discussed the pillars of the projects in the light of the task delegated to IPA as per the Royal Decree No 28/2018. It also reviewed the consultancy action plan inspired from IPA's strategic plan, which covers the period from 2018 to 2020. The plan includes the performance indicators of IPA in its consultancy services for this year.
The IPA board also stressed the importance of expanding the investment activity to meet the growing needs of the units of the administrative apparatus and Oman Vision 2040.
The IPA Board of Directors reviewed the manual of the scientific programmes for 2019 especially with relation to IPA's new trends for providing miscellaneous training programmes for senior management and launching a number of training projects such as 'future leaders', 'institutional excellence' and 'professional certificate in human resources'.
During the meeting, the board approved the introduction of IPA's Award in Public Administration for the best research paper, the best applied study and the best author. — ONA