Oman's Manpower ministry refutes rumors regarding fake certificates
27-12-2018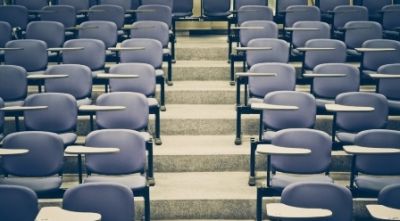 Times of Oman
Muscat: The Ministry of Manpower has refuted all rumors that said expats lecturers who were employed in technical colleges had fake certificates. In addition to that, the Ministry also negated rumors regarding the huge pay scale of these expat lecturers.
The Ministry said: "Based on what is being discussed on social media on the subject of lecturers in technical colleges, the ministry wishes to clarify that what has been circulated is unfounded."
Officials added, "The Ministry is making great efforts to develop the quality of technical education and provide qualified and specialised cadres of lecturers and technicians through direct recruitment and recruitment companies when it comes to hiring expats."
To ensure that the right candidates are chosen for the roles, here are the steps that the Ministry has taken:
"The ministry hires recruitment companies through a public tender and picks five companies to meet the needs of the academic staff. This is being done after they raised the capacity of colleges to host students from 20,000 to more than 41,000 students in seven technical colleges," officials revealed.
"The Ministry has worked to raise the percentage of Omanis in the academic departments of PhD and Masters degree in the disciplines offered," the statement added.
According to the ministry's data, "Omanisation rate in technical colleges for the post of deans was 100 per cent, administrative staff was 98 per cent, technicians was 57 per cent and academic cadres stood at 20 per cent, which the ministry seeks to raise through getting more lecturers for the roles."
The ministry added that "the implementation of the Ministry's "preparation programme" contributed to the appointment of 387 Omani lecturers with a master's degree, out of who 120 lecturers were sent abroad to study to work as the academic staff at the technical colleges." The Ministry reiterates that the public needs to get its information from official sources and not pay attention to rumors which could result in legal consequences in accordance with the laws in force in the Sultanate.