Parents of over 15,700 students can now track school buses
01-01-2019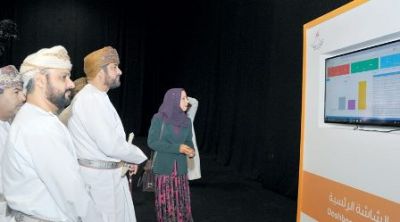 Times of Oman
Muscat: By the end of the next academic year, parents of more than 125,000 students will be able to monitor their children on school buses. Currently, 630 schools buses are equipped with the tracking system; however, work is underway to equip 6,500 buses in the Sultanate with an electronic tracking system, according to an official from the Ministry of Education.
Ali Al Jahwari, Director General of the General Directorate of Education in Muscat and the general supervisor of the "Darb Al Salamah" project, said: "Until now, the parents of more than 15,775 students were able to track the bus, with new buses being added to the service weekly. The parents are satisfied with the 'Darb Al Salamah' service and it is for free."
"The ministry aspires to add 1,500 buses to the service by the end of next semester and to target 5,000 buses by the end of the academic year 2019-2020," Al Jahwari added.
The system is the first-of-its-kind in the region and includes a number of services, such as informing parents when the bus leaves the school and when it approaches the student's home, in addition to informing the school if a student is present on the bus when it arrives at the school.
Al Jahwari said: "The project aims to achieve safety standards by using digital solutions, which include tracking school buses and their speed and notifying parents when the bus leaves the school. The parents will also receive an SMS before the bus approaches the student's home."
The application will also notify the school in case a student has been left or forgotten on the bus after it reaches the school and is parked. The school administration and services in the directorate of education will be notified if the bus derails.
The project was inaugurated under the patronage of Dr. Madiha bint Ahmed Al Shaibani, Minister of Education, on Monday morning. The launch of the "Darb Al Salamah" project is a result of the various partnerships between the Ministry of Education and Omantel.
"The project has been fully funded by the private sector," Al Jahwari said, adding, "Omantel and the Ministry of Education will cover the cost of operating the school bus management system in more than 450 school buses, of the new buses that have entered the service in the academic years 2014-2016."
"The consolidation of partnership between public and private sector organisations is a focal point for the company, The rapid development of information and communication technologies is opening the way for dramatic changes in people's lifestyles, and we are ready," said Talal Bin Saeed Al Ma'amari, Chief Executive Officer of Omantel.