National University announces student scholarships
16-01-2019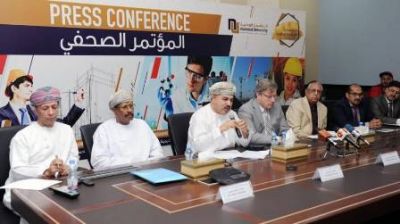 Oman Observer
MUSCAT, The National University of Science & Technology on Tuesday announced scholarships, financial support and fee waiver for needy students seeking admissions to various programmes this year.
A total of 17 general and social security scholarships were announced at the launch of its new campaign, 'My University, National University', and new Masters and Undergraduate programmes.
There will be three categories of scholarships: general, international students and social security. In addition, there will be special sports scholarships for students who have excelled in various forms of sports and games.
"These scholarships will be available for students of Medicine, Engineering and Pharmacy. It aims at fresh students as well as current students excelling in academics," said Prof Simon Richard Jones, Vice-Chancellor of the university.
International scholarship caters to bright students with a 50 per cent concession on tuition fees and 15 per cent fee waiver for siblings pursuing academic programmes at the university.
"The social security scholarships aim to support financially backward children to pursue their dreams of higher studies. They will get a partial tuition fee waiver," he said.