Stage set for Oman 2040 Future Vision National Conference
27-01-2019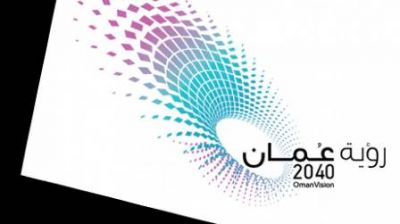 Times of Oman
Muscat: Activities of Oman 2040 Future Vision National Conference will begin at Oman Convention and Exhibition Centre today under the patronage of His Highness Sayyid Haitham bin Tariq Al Said, Minister of Heritage and Culture, Chairman of Oman 2040 Future Vision Main Committee, in the presence of a numerous excellencies and dignitaries, a wide community participation and international visitors.
The two-day conference is being held to promote community participation in the Oman 2040 Vision preparation process, discuss the Vision's initial key features, and showcase the best international practices in vision realisation.
The conference is considered to be a platform to discuss the suitable enablers and mechanisms to meet vision realisation, a chance to exchange ideas, and to discuss the top practices regarding sustainable development. The conference also works as a platform to highlight the efforts put into the preparation of the Oman 2040 Future Vision.
A number of speakers from inside and outside the Sultanate will take part in the conference. In the first day of the conference agenda, three panel discussions will be held on the detailed preliminary features of Oman 2040 Vision, and two dialogue sessions on the roles of society, the youth and the government sector in meeting vision realisation.
The second day of the conference will include four discussion panels. The first panel is on the role of the private sector in achieving the vision, the second and third panels deal with change management and positive reinforcement, as well as economic cooperation and integration and its importance in achieving the vision.
The fourth panel will be on the best international practices for achieving national visions, besides priorities and aligning national strategies and plans.
There will be also accompanying activities, such as the conference exhibition that aims to showcase a number of developmental projects that are being followed through with the Vision's directions to promote investment and create an enabling environment for the private sector.
The national conference will be also accompanied by a youth forum under the name 'The Youth Platform', which intends to involve the youth in suggesting the ideas, initiatives and solutions that aim to achieve the Oman 2040 Vision objectives and aspirations.
Moreover, the Oman 2040 National Conference is one of the main courses and activities that complement the preparation of the Vision Document that is being formulated based on the Royal Orders of His Majesty Sultan Qaboos bin Said.