SQU to Open Career, Training Fair
04-03-2019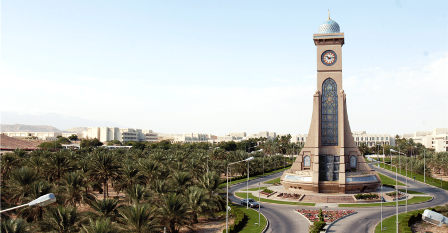 Oman News Agency
Muscat, The Career and Training Fair 2019 will open today . The fair is organized by the Centre for Career Guidance under the patronage of Sayyid Saud bin Hilal al- Busaidi, Minister of State and Governor of Muscat.
The 20th fair is organized in an attempt by SQU to consolidate its relations with the different sectors of the business and marketing its graduates, in addition to familiarizing the labour sectors of the university's various academic programs and providing the opportunity for participating institutions to know the academic level and the skills and abilities of students and graduates of Sultan Qaboos University.
55 organizations from the public and private sectors participate in the fair. They have been selected according to certain rules and standards for the number of job opportunities and training offered by these companies and institutions for university graduates, quality of jobs and the need to cover most of the university specialties and faculties.
The institutions offer more than 185 job opportunities, as well as 446 training opportunities for university students. These opportunities are based on what has been registered in the registration system of e-companies. The fair will be accompanied by many events and lectures to the participating parties.