Oman Mathematical Committee Marks International Day of Mathematics
17-03-2019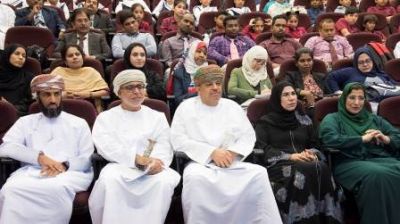 Oman News Agency
Muscat, The Oman Mathematics Committee celebrated the International Day of Mathematics at Sultan Qaboos University (SQU) today under the patronage of Dr. Muna bint Salem A Jardani, Undersecretary of the Ministry of Manpower for Technical Education and Vocational Training.
International Day of Mathematics is celebrated on 14 March every year as per the invitation of the International Mathematics Union with the aim of improving understanding among the public, decision makers and in schools, of the importance of mathematics in education.
The goal includes contributing to capacity building in mathematical and scientific education, with special focus on girls and children from developing countries.