Comex begins today; focus on smart cities
17-03-2019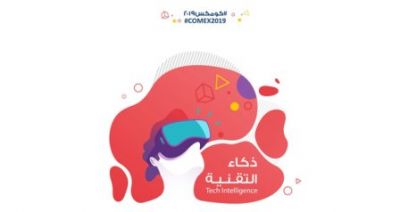 Muscat Daily
MUSCAT - Oman's biggest technology show Comex begins on Sunday at the Oman Convention & Exhibition Centre.
It will be held under the patronage of H H Sayyid Kamil bin Fahad al Said, Assistant Secretary General for the office of the Deputy Prime Minister for Cabinet Affairs.
Twenty-three government entities and a number of private sector companies will take part in the show, with Singapore, Kuwait and Saudi Arabia constituting international participation.
The exhibition will be held from March 17 to 19 from 10am to 8pm, with several workshops, gatherings, high-level international meetings in ICT field, new initiatives and competitions as well as launches of new eServices to be conducted throughout the three days of the exhibition.
This year, the e.oman pavilion participates under the theme 'Tech Intelligence' featuring a number of emerging technologies and new initiatives focusing on the Industry 4.0 technologies.
Comex conference will be held this year under the title 'Smart Cities and Industry 4.0 Summit' on March 18 and 19 and it will discuss the smart cities, Internet of Things (IoT) and Artificial Intelligence (AI) technologies.