Education partnership agreement signed
08-05-2019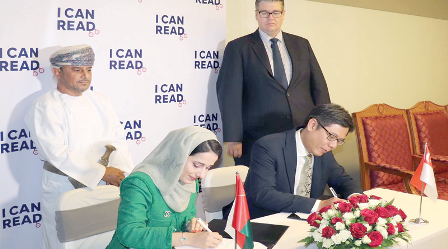 Times of Oman
Muscat: An exclusive agency agreement in education sector in the Middle East was signed here on Tuesday between Middle East International Educational Services (MEI) Company and Orca Global Co. of Singapore.
The agency will be based in Muscat with branches in the GCC States and the Middle East countries.The agreement was signed on behalf of MEI by Jinan bint Salim Al Hashmi and on behalf of Orca Global it was signed by its CEO.
The partnership between the two companies aimed to upgrade the level of English language learning through implementation of the programme (I Can Read). The experiment of Singapore is one of the best educational experiments to this effect which will also enrich the experiment of the Sultanate in the field of education.