Omani students going abroad warned to not joke on sensitive issues
21-08-2019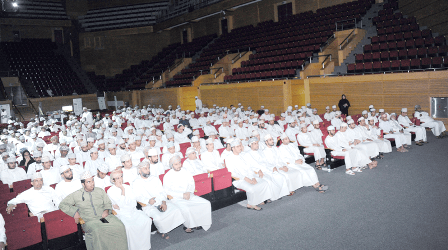 Times of Oman
Muscat: A security expert from the government has asked Omani scholarship holders going abroad to avoid discussing sensitive issues or using sensitive words in their jokes such as 'terrorism' or 'bomb'.
According to the expert, governments in other countries can have systems that accidentally "Monitor instances of students joking around with sensitive material, which could cause the student problems when trying to gain or renew a visa, and can even lead to them being unable to enter the country they want to study in."
The expert also advised against discussing sensitive political issues where countries have different opinions.If not, the students can end up with disagreements with students or people from these countries. He said that differences exist between everyone, but that students should avoid creating unnecessary conflict with any one group and be balanced, trying to foster positive relationships with everyone around them.
"Your student and local activities should be either in the academic sphere or at least known to the college or the embassy and the consulate and your Omani Student Association. You should avoid joining or volunteering with other groups that you don't know and which might have political or or religious affiliations you are unaware of," he added.
These pieces of advice came during a discussion hosted by the Ministry of Higher Education at the grand hall of Sultan Qaboos university.