Over 1,500 new Omani teachers in public schools: MoE
26-08-2019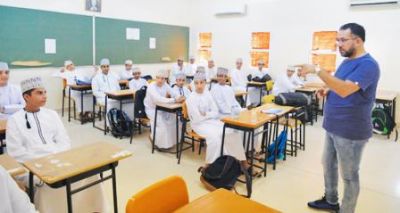 Muscat Daily
MUSCAT - Over 1,100 public schools opened their doors after the holidays to more than 600,000 students on Sunday.
According to the Ministry of Education (MoE), 1,574 new teachers joined the educational process in the sultanate this year while the total students in the country stood at 634,770. The total number of public schools stands at 1,166.
In her speech on the occasion of the start of the new academic year, H E Dr Madeeha bint Ahmed al Shaibaniyah, Minister of Education, congratulated the new teachers.
"To make it a year full of excellence and success in the educational system in the sultanate, we shall continue to encourage our students to achieve more in all fields and qualify them to participate actively in the construction of a brighter Oman."
H E Dr Madeeha also thanked the teachers and members of the educational fraternity for their continuous and sincere efforts towards education.
"We welcome the new teachers who joined us, and the ministry is proud to have 1,500 Omani teachers in various educational disciplines this year," she said.
Most of the students were happy and excited to go back to school. Yahah al Sulaimani, a grade XI student, said, "All these months I missed my friends and I am very happy now to be reunited with them. But at the same time I am also nervous for the new classes. There will be more challenges with new lessons. I will have to study more."
He added that he is excited to study science and wants to pursue computer studies in future.