Sultan Qaboos University issues statement on student transfer
25-12-2019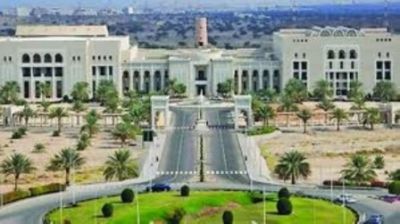 Times of Oman
Muscat: Omani students studying in various private, foreign and government colleges can now transfer to Sultan Qaboos University (SQU).
The Omani students can start the transfer procedures, completing all the requirements to SQU from Dec 23 until Thursday, Dec 26,2020.
"General transfer criteria from private and foreign institutions and government higher education institutions to ( SQU ), for the academic year 2019-2020 are that the applicant must be an Omani citizen and his/her age should not exceed 25 years. The higher educational institution must be recognized," the Deanship of Admission and Registration (DAR) said.
"Applicant transferring from Government Higher Education Institutions must provide a 'No Objection' letter, and
In addition, priority will be given to those who have the highest percentage in the General Education Diploma. Applicant must not have discontinued their study for more than one year.
"Transfer will be to the same program that the student studies at his current institution and will be admitted to the college and not a specific major. Admission in a given major will depend on the student's ability to fulfill the designated pre-requisite courses," the statement said
"Applicants may be granted credit for up to one half of the requirements of the program to which they are accepted, provided the courses are passed with a minimum of a 'C' grade or its equivalent. Students should either provide a certificate of completion for the foundation program or present evidence that the foundation syllabus has been covered in their previous program."
The fulfillment of the requirements for each college as clarified on website ( bit.ly/2rmil8w )